Local legends to be honoured at Canberra Racing Carnival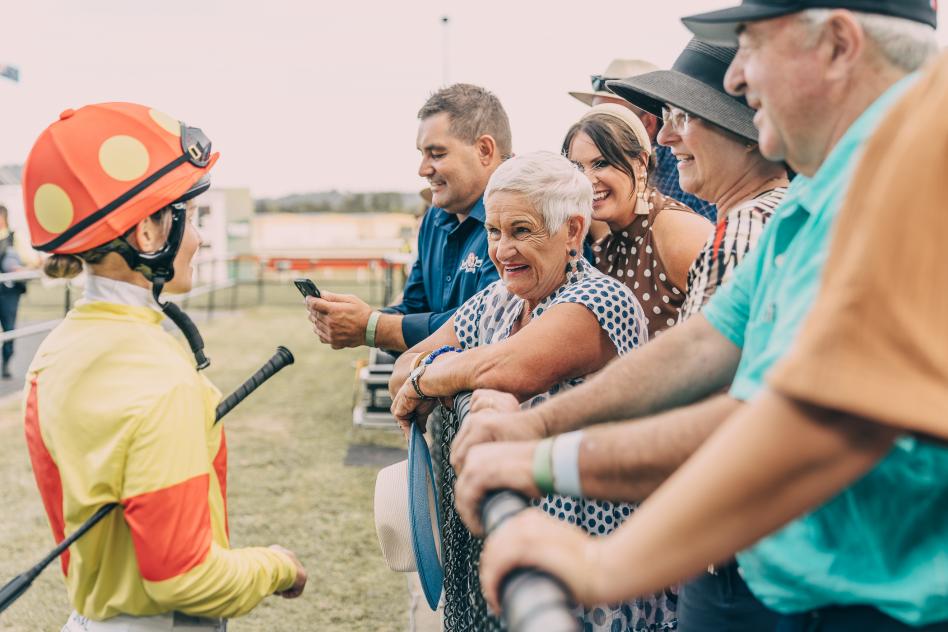 The Canberra Racing Club will honour two local legends at the 2022 Canberra Racing Carnival with the introduction of the Barbara Joseph Medal and the Darren Beadman Medal. The two medals will individually recognise and celebrate the best performed Trainer and Jockey across both days of the Carnival with 3 points awarded per win, 2 points per second placing and 1 point per third placing.  

Barbara Joseph is a name synonymous with the Canberra racing industry. A licensed Trainer since 1975, Joseph was the first female Trainer to win the time-honoured Group 1 Doncaster Handicap with Merimbula Bay in 1989. 

A true trailblazer for female Trainers, Joseph too was thrilled to be honoured by a medal awarded to the best Trainer at the Canberra Racing Carnival. 

"I'm over the moon." Joseph said. "It's such a great gesture, it's really nice to be recognised." 
  
These medals are not the first time Jospeh and Beadman have combined. 

"It's great that I get to share this with Darren." Joseph said. "Darren actually rode my first ever winner in Sydney aboard a horse called Lyndon Love. I think he was still an apprentice in those days. 

Widely considered one of the greatest Jockeys in Australian racing history, Darren Beadman has spent his early years in Canberra and attributes his later success to lessons learned  

"I grew up in the Garran area and spent a lot of time at the Canberra Lakes Pony Club. "Beadman said. "It's really where the seeds were planted." 

Those seeds grew big and fast with Beadman enjoying a stellar career that featured 85 Group 1 wins including two Melbourne Cups, two Golden Slippers and a Cox Plate just to name a few. He is also the youngest Jockey to ever be inducted into the Australian Racing Hall of Fame. 

Despite these many prestigious accomplishments Beadman was surprised and thrilled when approached by Canberra Racing Club officials about the award. 

"I really was taken aback." Beadman said. "To be commemorated with something like this is great." 

"To have the Darren Beadman Medal awarded the best Jockey at my hometown's racing Carnival is such a great honour and I thank the Club for thinking of me."
Pictured: Barbara Joseph debriefs with Rachel King and connections of Zelago after the gelding's win on John McGrath Auto Group Black Opal Stakes Day in 2021